Tibetan Singing Bowls
I now have two of these beautiful instruments! Unfortunately, I have not yet made a good recording of either of these (the second one is better than the first) so it will be impossible to describe the wonder sounds that are produced. Just the same, here they are!
The video clip that appears below is NOT done to scale and was placed on this site very quickly. It will be updated with a far better one as time permits.
This is my first singing bowl and was purchased on June 5, 2004. It measures 7" in diameter.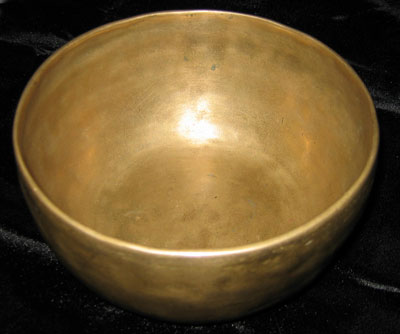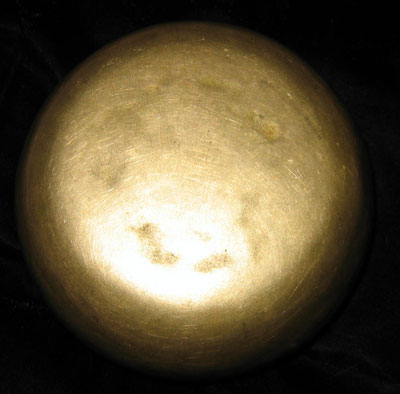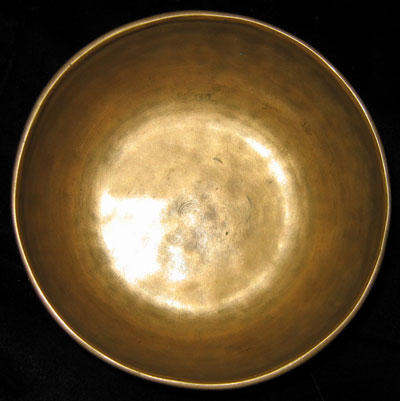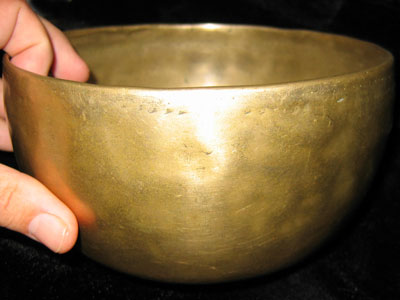 My second singing bowl
(received June 13, 2004)
I have become so enthralled with this wonderful instrument, that I have already purchased a second one (pictured below) This one measures 10 1/8 inches in diameter. For now, here's a sound clip.